Store bought chemicals are pretty effective at doing what they are designed to do. What if you want something just as effective but less volatile as a cleaning solution for an oven. Well that's where learning how to clean an oven with baking soda and vinegar comes in handy.
Really, no chemical that may harm our porous skin is needed.
A simple baking soda mixture and vinegar solution can get the same job done.
There are some differences between using baking soda and vinegar compared to other using methods. Some differences are more beneficial than others.
---
Why Baking Soda and Vinegar?
It is just as good as all other cleaning methods.
---
It is an all natural method of cleaning an oven. Cleaning only involves four ingredients and some kitchen rags or a sponge.
Of course gloves and goggles should still be used. Though if some of the cleaning mixture or solution were to come into contact with skin or clothes it would not be as serious.
Surprisingly it is a low effort cleaning method. There is not much scrubbing involved. Much of the work is delegated to the mixture and solution.
The amount it costs to make what is needed is relatively low as well.
Overall it gets the same desired results as other cleaning methods would. Learn all about the simplest method to clean an oven located on my blog post.
---
Materials Required.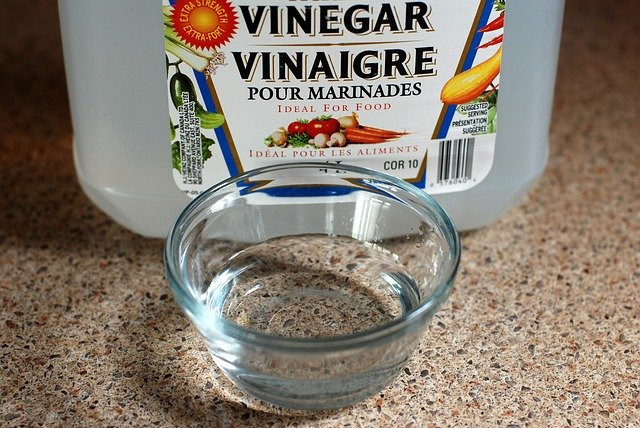 These materials can handle the task.
---
Honestly no harsh chemicals or one use towels are required during this cleaning session.
Common household items which are usually a part of one's kitchen. With the exception of the clean paint brush.
The materials includes the following:
Water
Baking Soda
White Vinegar
Kitchen Rags or Sponges
Dish Soap
A Small Bowl
A Clean Paint Brush
A Clean Spray Bottle
Plastic or Silicone Spatula (definitely has to be non-metal to avoid scratching)
This is one way to clean an oven and oven drawers using simple household items.
Assessing your ovens manual for proper care and maintenance should be performed first before gathering materials.
If your physical manual is long gone try visiting ManualsLib a website that has a wide selection of manuals as an online library.
All you need is your serial number (model number) and oven's manufacturer (brand name).
Anyways I already listed the materials needed. Now time to go over the amount required. The measurements can however be adjusted to fit what you need.
Amount of material includes the following:
Approximately 3 tablespoons of water and 2 cups of water separated.
½ Cup of baking soda
½ Cup of vinegar
Approximately 4 kitchen rags or sponges.
¼ Cup of dish soap
1 Bowl
1 Clean paint brush
1 Silicone or plastic spatula
1 Scouring pad or sponge (could be one already in service)
---
Steps on how to Clean.
A simple but long operation.
---
How to make water and baking soda mixture for oven walls:
Remove anything you keep in the oven, including the oven racks and any cookware.
In the bowl mix the 3 tablespoons of water and ½ cup of baking soda until it reaches a pasty consistency, similar to toothpaste.
Spread the pasty mixture all over the interior of the oven (except the heating elements), use extra paste on any burned carbon.
Make more if you run out.
Let it sit for at least 12 hours
After the 12 hours have passed:
Wet one of the kitchen rags or sponges enough that it is damp, never dripping.
Wipe away the saturated crusty paste mixture.
Use the silicone or plastic spatula to scrape away any stubborn spots as best as you can.
How to make vinegar solution:
Pour in ½ cup of vinegar to 2 cups of water in the spray bottle.
Mix and create more if needed.
Cleaning what's left of the mixture:
Spray the solution all over the inside of the oven (except the heating elements).
Grab a clean kitchen and dampen it the same as before, never leaking water or droplets.
Wipe away what's left of the mixture and solution.
Continue until the entire surface is clean, stubborn spots may require another round of solution and some scrubbing.
All of this can be performed on an oven's broiler drawer as well. I used to have an oven with a broiler drawer. Currently I have a double oven which acts in place of the drawer.
---
Dealing With the Oven Racks.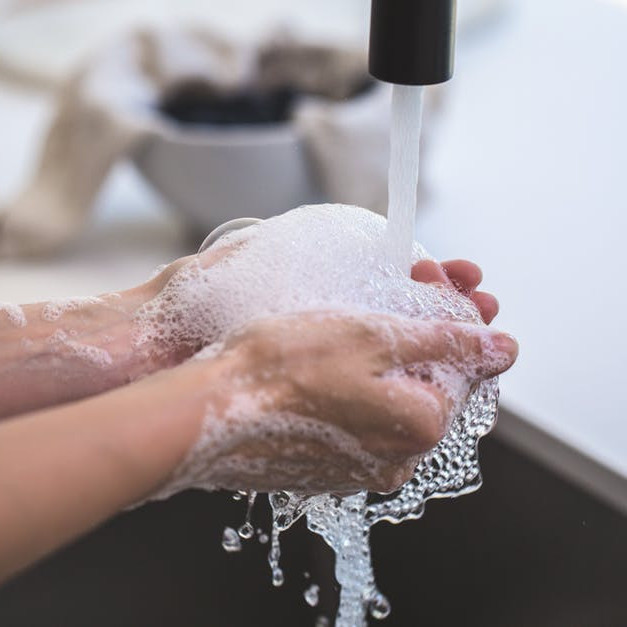 Just as simple involves scrubbing if severely soiled in burned grease.
---
With a store bought chemical one would use it to clean the oven racks. The oven racks do not require the same cleaning treatment with this cleaning method.
All that is needed is some dish soap and a place to soak the oven racks.
It is best to clean the oven racks while letting the baking soda mixture sit. This helps save time later on when you want to just put everything back together.
Cleaning the oven racks:
Fill your sink or tub with hot water and about ¼ cup of dish soap as it fills.
Place the oven racks in the soapy water and let it soak at least 1 hour for best results 2 hours or more.
Empty the sink or tub then rinse off the racks.
Scrub the oven racks completely clean with a scouring pad or sponge.
Let them dry while the mixture works it's magic.
If you have a broiler pan from a broiler drawer follow the same steps above to clean it.
---
Differences compared to other methods
Not many but they do vary greatly.
---
Some of the differences are more beneficial than others, let's get into that. By far one of the most apparent differences is the time it takes.
Leaving it overnight is one of the best options. It helps 8 of the 12 hours fly by. Yet that is still a whopping 4 hours of downtime on your oven possibly more depending how fast you clean.
The mixture and solution is inexpensive to make and gets the same results as all other cleaning methods.
Instead of scrubbing this method calls for wiping the interior of your oven with kitchen rags. There is some minor scraping involved as well.
The oven racks are removed from the oven then cleaned separately in dish soap and water for an hour or two.
Other methods can have the oven racks and broiler pans cleaned in thirty minutes or less. Though some of those methods involve using harsh chemicals.
There are other all natural methods that do not require the use of harsh chemicals.
Using baking soda and vinegar is one of these methods. Depending on your circumstances this method could be the easiest for you.

Check out Dylan Kowalski's twist on the method.

Did any of this help you understand how to clean an oven with baking soda and vinegar? If it did leave a comment on how it helped. If you have any other relevant questions or comments feel free to drop it below.