All this talk of air fryer ovens got us thinking. What is the best air fryer oven on the market? Is there such a thing?
Why yes, there is, especially if you plan on air frying a lot in your kitchen. Air frying food requires even spacing for each piece to ensure even cooking on all sides. With this being said the smaller the oven the harder it is to deliver a full meal without taking some extra time to cook in batches.
Size isn't the only aspect we considered when deciding what makes up the best. What really matters is that an appliance delivers desired results consistently over a long period of time without burdening owners. Overall we felt that a freestanding air frying oven model is the best. It was a tough call to make so let's go over what brought us to our answer.
---
Freestanding Air Frying Ovens vs. Countertop Models.
What's the difference and similarities?
---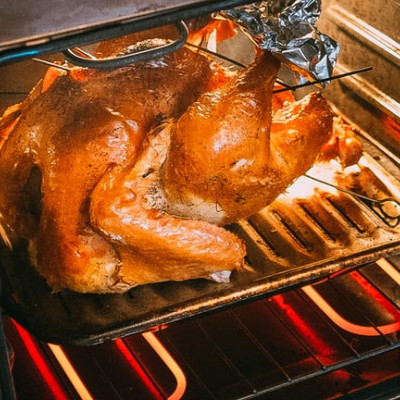 The most notable difference is in the size compared to their countertop counterparts. The larger size can make air frying for more than 2 people convenient. Yet this does not mean that air fryer is better in one or the other. It's whatever suits what you are looking for.
The biggest comparison is in the end results with food. Both can air fry food adequately. A larger oven just means more capacity for air frying.
Given their differences and similarities it might seem like there isn't much of a difference. Yet given your own circumstances one might be better than the other. You might need a new oven and cooktops, or you might just an additional all in one countertop appliance. A freestanding range can come with either induction, gas or electric cooktops.
If you want some more comparing and contrasting check Frigidaire's post Air Frying Oven Vs. Countertop Air Fryer.
---
Frigidaire's Air Fryer Ovens, What Makes Them the Best.
Is it just the brand, model or both?
---
As individuals we have preferences in what brands we pick and choose. It's not just the air fryer oven itself. As a brand, Frigidaire's record stands solid as an appliance manufacturer.
Normally most people go by just brand. While that may work for other products, ovens warrant more thought than finding a trustworthy brand.
Both the brand and model should be researched meticulously. Doing this helps determine what best suits your kitchen and cooking style. There is no point in getting the best when you didn't even need it.
If you are more interested in a countertop air fryer oven model check out our review on the best air fryer oven.
---
Ever hear of Appliances Connection?
Finding a trustworthy vendor is as crucial as finding what best suits you.
---
Remember that even if you found the best product for yourself, you still need to purchase it. Ovens aren't exactly light or easy to ship and handle. Finding a trustworthy vendor like Appliances Connection can make the difference between a good shopping experience and a terrible one. Just like Frigidaire it has nothing to do with bias. It has everything to do with their record.
Yes Amazon is an option, however not everyone wants to shop Amazon. Aside from that there are plenty of other reputable vendors. Amazon is convenient but they aren't the only ones that can deliver products reliably.
Just to clarify we only recommend the best of the best. Kitchen Cookware And Appliances is an affiliate of Appliances Connection but this does not equate to bias towards them as a vendor or affiliate program. We searched the web and felt they are top of the line in both shopping experience and as an affiliate program (we like to be treated properly just like our readers). Read our affiliate disclaimer page for more.
---
Do you Know the Best Time to Buy?
To wait for discounts or to not.
---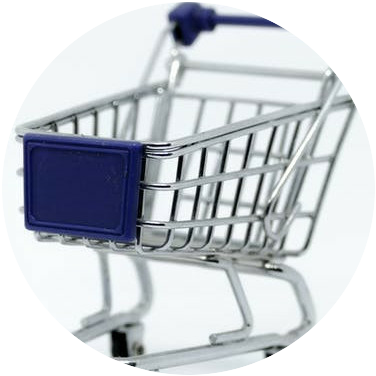 Well do you need it now or can it wait? Having a means to cook is very essential to a kitchen. At the same time it's not cheap to replace or update cooking ranges and cooktops.
If you need it now then what are you waiting for, new models? Nah just playing, as much I'd like to have the latest and greatest in the kitchen where would all the older models go? Not only is disposal an issue, what of installation? If you need it immediately, these are things that should be considered.
If it can wait, honestly the best time to buy online would be around Cyber Monday or what some have created Cyber Month. Some vendors are opting to be generous and offer both cyber Monday deals and cyber month deals.
---
Why is This Type of Air Frying Oven the Best?
It's more than the brand and brand record.
---
A large oven cavity capacity allows for air frying food in bigger batches. In order for each piece of food to become properly air fried, they need even spacing from each other. Some shuffling may be required if the oven cavity is too small and the pieces are too close.
Air fryer ovens can emulate cooking done in conventional and convection. Control over the heating elements, exhaust system and temperature allows for more versatility outside of air frying. Convection usually provides the fastest cook times but most recipes need to be adjusted for convection heating.
Air fryer ovens are the most efficient and effective with heat transfer compared to conventional and convection. This is why air frying will always have the advantage when it comes to air frying food. Depending on your cooking style an air fryer oven can be more useful than a convection oven or conventional oven.
---
Pros and Cons
Getting down to the nitty gritty.
---
Pros of an Air Fryer Oven:
You get to air fry food in large batches decreasing time to cook or need to shuffle food periodically.
Step up from conventional and convection ovens.
Heat transfer is the most efficient and effective to air frying.
Cons of an Air Fryer Oven:
Niche feature if you don't fry a lot of food.
Costs more than an average conventional and convection oven.
More features usually means more components to maintain or have maintained.
Design -

9/10

Function -

8/10

Longevity -

8/10
The Best Air Fryer Oven on the Market Rating
Product: Frigidaire Gallery 30″ Front Control Induction Range With Air Fry (4 Elements), Frigidaire Gallery 30″ Front Control Gas Range With Air Fry (5 Elements), Frigidaire Gallery 30″ Front Control Electric Range With Air Fry (5 Elements)
Product Description: It's a 30″ cooking range with cooktops that can be either induction, gas or electric. The oven comes with an air fry feature which is perfect for an air frying enthusiast. The oven can also heat food as other convection ovens. Air fryer ovens are the most modern and efficient when it comes to heat transfer.
Availability: Check Appliances Connection for availability.
Affiliate Disclaimer: Links and link images below are affiliate links that take you directly to Appliances Connection's product page. As an affiliate of Appliances Connection from CJ (Commission Junction), please be aware that we do receive commission from any purchase made on the website if it's visited through our affiliate link or links. We may receive EPC (Earnings Per Click) if Kitchen Cookware and Appliances directs enough traffic past a certain threshold of clicks. Visit our affiliate disclaimer page for more information regarding affiliate links.